Harvest Update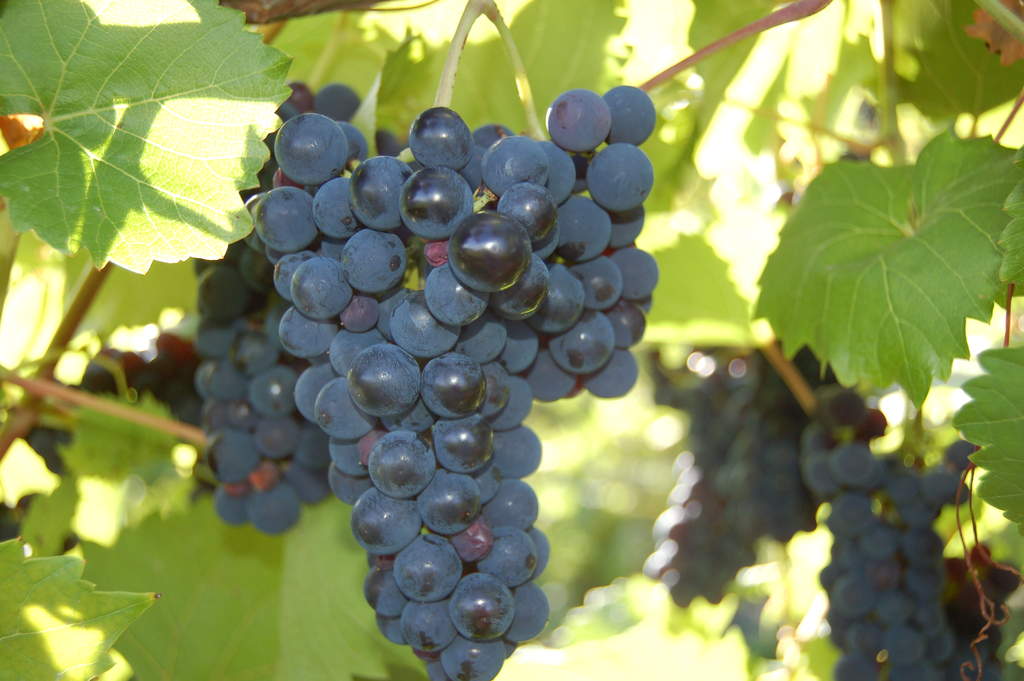 Our heartfelt thanks to all of you that have volunteered to help with harvest at Victory View Vineyard this year. We sincerely appreciate your support!
We took grape samples on September 10th and the results indicated the ripening process is well underway, but has a way to go yet. Our La Crescent grapes averaged 22.2 Brix (Brix is roughly equivalent to % sugar.) – our harvest target for La Crescent is 24-25 Brix; Marquette averaged 23.8 Brix – harvest target is 26.0 Brix; and our Maréchal Foch grapes averaged 21.3 Brix – harvest target is 24.0. Acid levels were still higher than desired in the La Crescent and Maréchal Foch, but have begun to drop in the Marquette. I'll be taking grape samples again this week and should be able to make a decision on what dates to pick after I analyze those samples and recheck the long-range forecast. The cool weather forecast for the next several days will slow things down.
My best 'guesstimate' right now is that the peak of the harvest will be on the weekends of September 27th – 28th and October 4th – 5th. We may pick one weekday the week of September 22nd, but we won't make that decision until we take the next berry samples.
Once again this year, our harvest meals will be provided by Spoonful Catering. The menus are shaping up and promise to be a culinary delight! Mary and I look forward to seeing you soon.