Growing Northern Grapes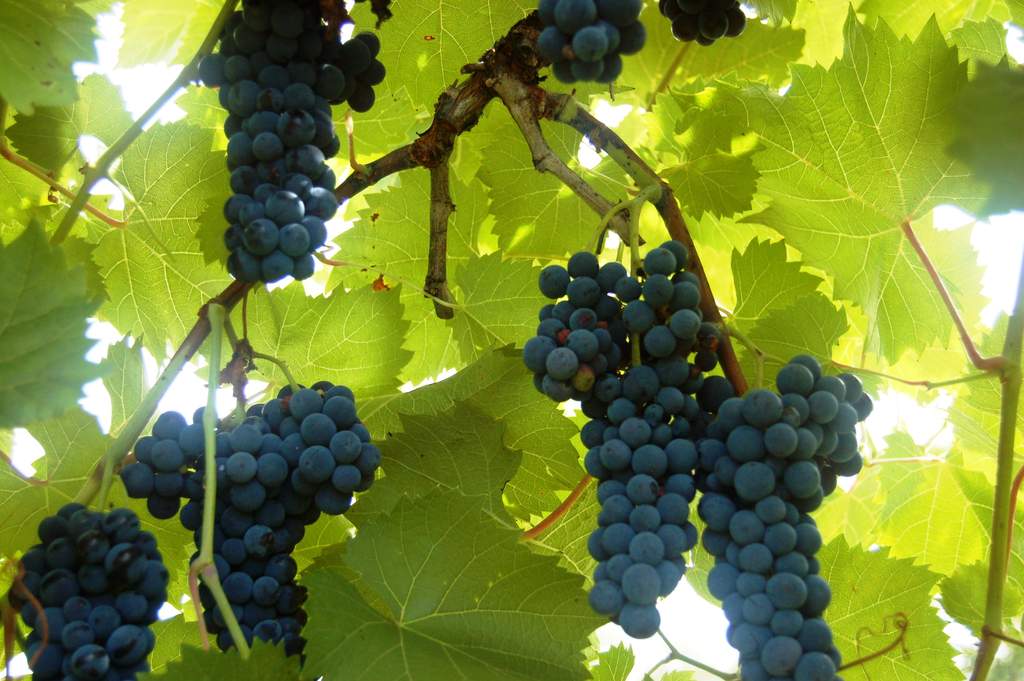 First of all, let's admit it. The hybrid grape cultivars we grow in our vineyard are mostly so new and little heard of that even we were uncertain what to call them. Cold-hardy grapes has a following in the upper Midwest. Do a google search and you will find other descriptors of our hardy grapevines. So, for the title of this post we could also say growing cold-hardy grapes, or growing cold-climate grapes or just growing new grapes that make wine that your grandmother isn't drinking. Around here, it seems to us, that northern grapes might stick. Besides, the word cold doesn't conjure up the imagery of a typical wine region. At least, not yet.
If you hear anyone say "you can't grow good wine grapes around here" - don't believe them. We can and we do. The key is to select cultivars that thrive in our climate all the time, even when we have a winter like 2013-14 – a good old-fashioned winter with piles of snow and extended periods of below zero temperatures.
Scientists at Cornell University and the University of Minnesota continue to work on creating wine grape cultivars that can survive brutal winter conditions and can be used to craft delicious tasting wines. Researchers are crossing old French varietals (vinifera) with the hardy native American varietals to improve the taste of the wines we can make here in the Northeast and other northern climes of the United States and parts of Canada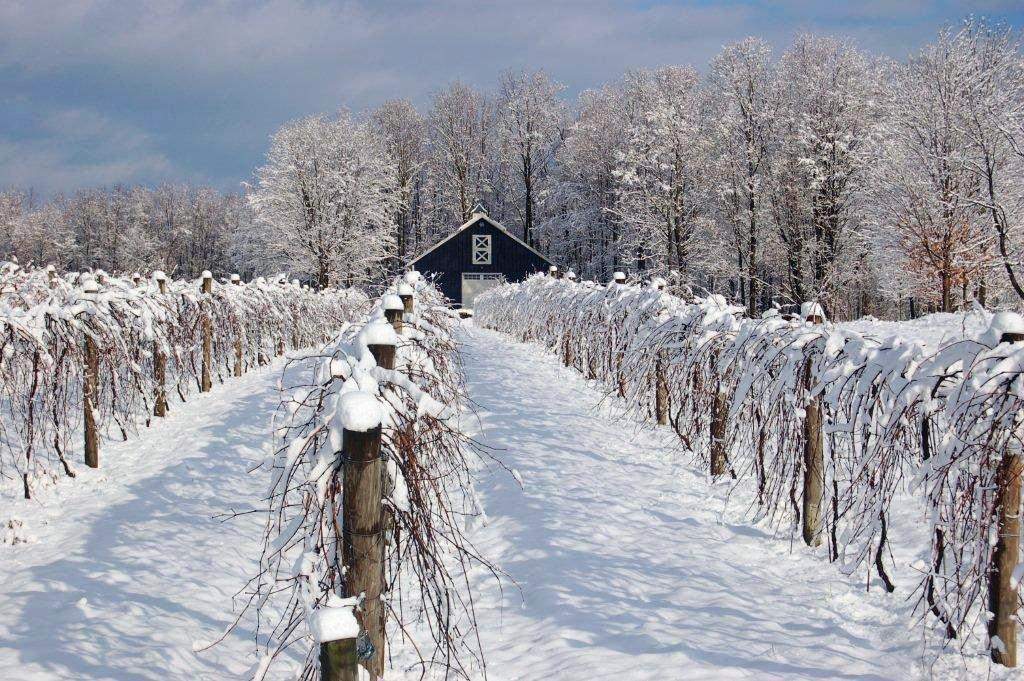 These cold-climate, cold hardy, northern, French-American hybrids are slowly gaining recognition for their exceptional value. First, vines with American parentage are more likely to survive a winter like 2013-14 when a polar vortex dropped down from Canada and created havoc with the vinifera vineyards in the Niagara and Finger Lakes regions of New York. Our vines are survivors of the extreme cold of 2013-14 because they are bred to thrive in temperatures to minus 20-25° F and to survive even colder weather. They can even withstand those severe temperatures for several days in a row. Secondly, the American parentage of our French-American hybrid grapevines makes them more disease and pest resistant than vinifera grapevines. This means that there is less of a need to spray for diseases and insects, which in turn means less environmental impact and dollars saved on a costly spray program.
According to a recent study, part of the USDA-funded Northern Grapes Project, conducted by University of Minnesota Extension researchers Bill Gartner and Brigid Tuck, overall, "Cold-hardy wine grapes developed by the University of Minnesota and private breeders since the late 1990s have generated a new and vibrant farm winery industry, pumping $401 million into the United States economy in 2011."
Many people are asking us how this past winter affected our grapevines. We say our 'northern' grapevines thrived, and we are thankful for their cold-hardiness, disease resistance and, of course, their unique, delicious taste. Barring any extreme weather event, like hail storms or a tropical storm deluge just before harvest, we are on track for a solid 2014 harvest! Like farmers everywhere, though, we're knocking on wood and keeping our fingers crossed.