Our First Festival
Looking for something to do Easter Weekend? How about purchasing local products to make Easter dinner special? Why not support local businesses and have some fun at the same time? The Upper Hudson Valley Wine Trail is sponsoring a wine and food festival that will showcase local wineries and other local businesses.
The Weekend Events
On Friday, April 18 the historic Canfield Casino will be the setting for a concert featuring three of the Northeast's hottest Americana-Folk-Bluegrass bands, two of whom are products of our region. The bands are North and South Dakotas based in Saratoga Springs, Floodwood from the Adirondack foothills, and the Maine based Mallett Brothers' Band. Advance tickets will be $15 plus tax, and tickets at the door will be $20 plus tax.
On Saturday, April 19, from Noon to 6:00 pm, the Saratoga City Center will host the main event, a Grand Tasting featuring the distinctive and varied local wines from the vineyards and wineries of Washington, Saratoga and Warren Counties, as well as some wineries from outside our region. Winemakers will be present to pour wine tastings, answer questions, and sell bottles of wine. Luckily for us, some of our region's renowned local food purveyors and artisans will have booths at the city center. Additionally, local breweries and a distillery will be on hand with their original offerings. Advance tickets will be $20 plus tax, and tickets at the door will be $25 plus tax. Tickets for both days can be purchased here.
Our Wine Region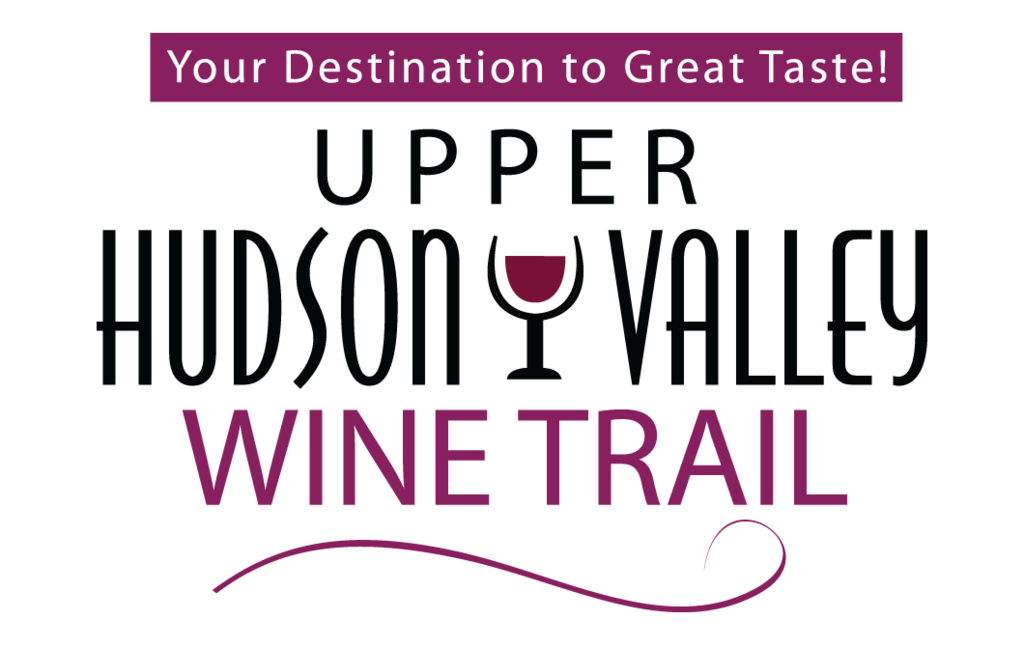 Our Upper Hudson Valley Wine and Grape Association is bringing the wine trail to the people. We're hoping that attendees will enjoy the wine and other local products enough to make a trip to the small businesses later in the year. Wineries are relatively new businesses in our region. We want people to know we are here. We want them to enjoy the fruits of our labor and later travel the trail to purchase more of our wine. We believe wine trail travelers won't be disappointed in the wine or the drive. It's a treat to drive over the hills and dales of bucolic southern Washington County crisscrossing the mighty Hudson River to Saratoga County and then visiting beautiful Lake George.
Planning the Fest
Planning for the festival began a year ago when members of our association were trying to figure out how to hold a festival that featured our wine and other local products. Committees were formed and members went to local venues with a questionnaire in hand to get specifics. Then members investigated the many aspects of putting together a festival and discovered that there was so much to consider from site selection, parking, insurance, security, crowd control, advertising, and ticket sales to the number of bathrooms. The wineries and vineyards on our trail are small businesses. We didn't have enough employees to help with the planning. We were busy growing grapes, making wine, and selling wine at farmers' markets and in our tasting rooms. The biggest obstacle was that we didn't have enough money in the treasury of our nonprofit to pull it off. So we voted to partner with Townsquare Lifestyle Events to take care of the intricacies of planning and advertising a successful event.
We anticipate that our year of meetings, planning and organizing will result in an event we can be proud of. Perhaps it will become a heritage event, one that we look forward to each year, one that grows and improves with time. We hope local businesses, agricultural and tourism, take the opportunity to showcase the benefits of living and working in the Upper Hudson Valley. With cross-promotion we can spend marketing dollars wisely and showcase our worthy local products of wine, beer, maple products and more.
We hope to see you at the festival!