Winter in the Winery
The Wood Harvest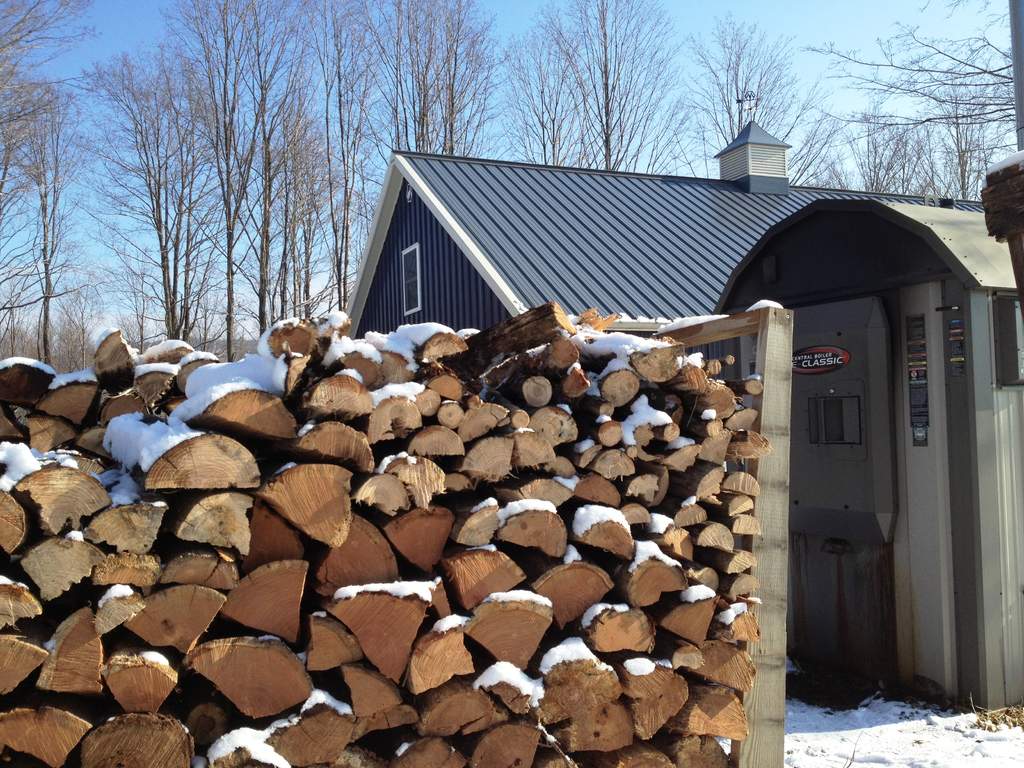 Outside, Gerry harvests wood during the cold days of winter. He likes to be outside and get exercise that cutting, splitting and hauling wood requires. We are too busy during other times of the year to harvest wood, and it helps when the ground is firm and frozen. The tractor and wagon is used to haul chunks of wood to a spot near the winery. The wood is split, and stacked to be burned next Winter in our outside boiler. Meanwhile he uses the wood cut last Winter to stoke the fire in the early morning and at night. Propane is used rarely, only as a backup.
Racking and Cold Stabilization
In the winery's three heating zones, different temperatures are set for the tanks, the finished wine, and the tasting room. The temperature is kept above 65 degrees in the tank and barrel room until malolactic fermentation finishes, usually by early Winter. This process changes the malic acid in the wine into lactic acid and, because the human palate doesn't perceive lactic acid well, it reduces the apparent acidity of the wine. The wine is then monitored and "racked off." Racking is one of the most important tasks in the winery this time of year. Racking aids in clarifying and stabilizing the wine. The top, clearer wine is siphoned off the sediment, known as lees, in the bottom of the tanks and barrels. Hoses attached to a racking cane and the pump make the job easier.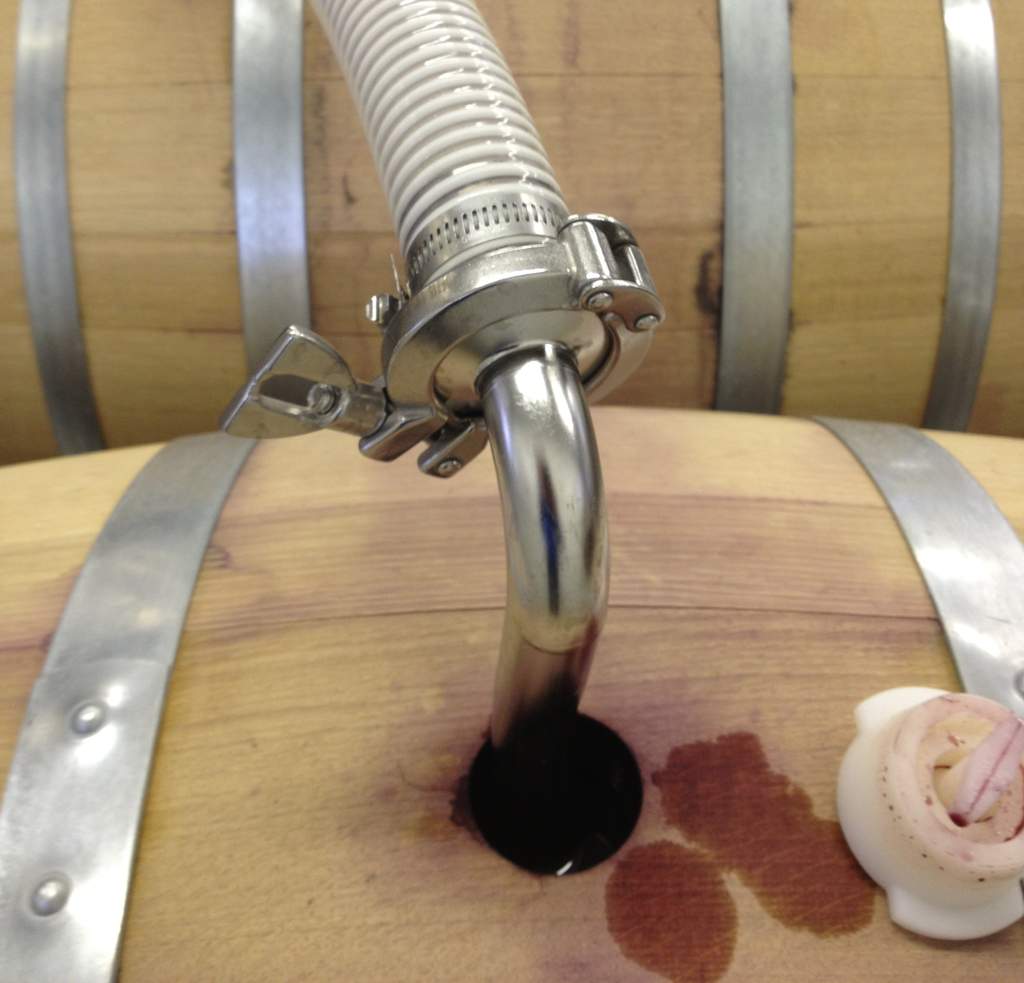 Once the racking is done, the wine is bedded down for the Winter and cold stabilized. We shut down the heat in the tank room and open the doors and windows to reduce the temperature down to about 28 degrees. This cold stabilization helps to clarify and "soften" the wine by precipitating out tartaric acid, leaving the bottom and sides of the tanks coated with tartaric acid which you probably know as cream of tartar. After we close for the Winter we also lower the temperature in the tasting room and wine storage area to about 58 degrees.
Testing, Testing
The best part of our winter work in the winery is testing and sampling the wine. So far our bountiful 2013 vintage is coming along nicely. As the cold February winds blow through the vineyard, we raise our sampling glasses and wish you a warm March to Winter's end.