Starting a Vineyard
Victory View Vineyard is a small, farm winery that I, Gerry, own with my wife, Mary. I retired in 2007 from the New York State Department of Environmental Conservation, where I was Director of Fish, Wildlife and Marine Resources. Shortly thereafter, in a shared moment of temporary insanity, Mary, a public school, elementary teacher, and I decided that it would be a simply wonderful idea to transform some of our farm fields, now that I had all that free time, into a small vineyard and farm winery. In 2008 we planted our first cold hardy wine grapes, a quarter acre of Marquette and a single row of Melody. Melody is really not all that hardy, but hey, it's a Cornell variety and I do have some institutional loyalty.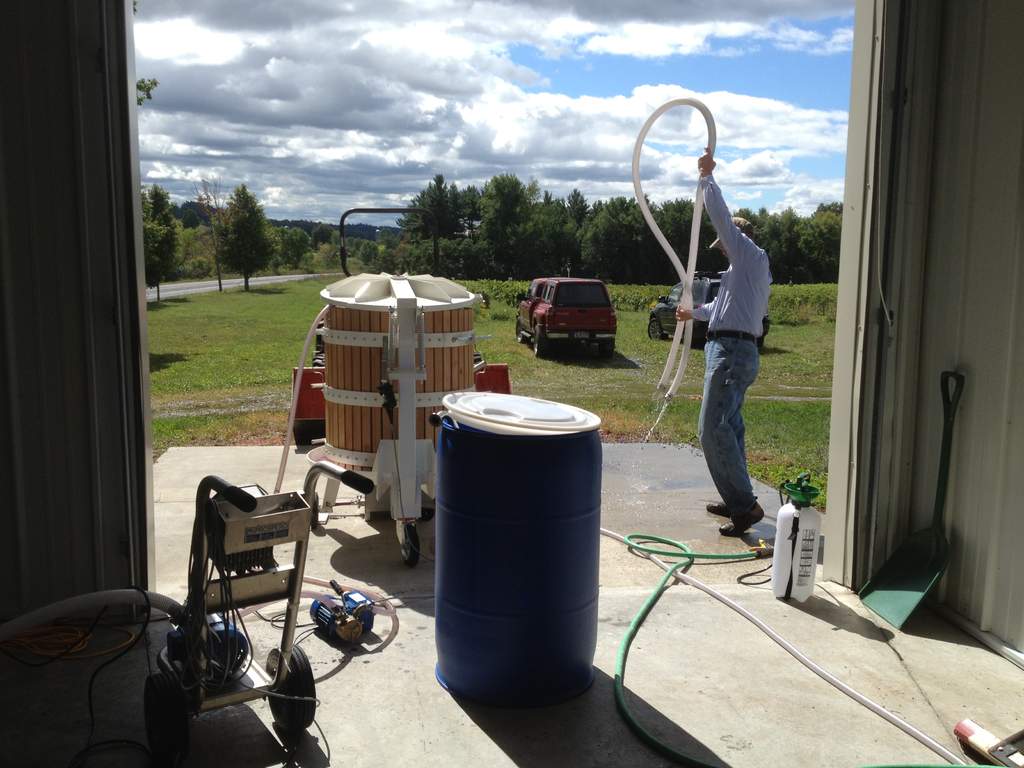 Mary and I began slowly expanding the vineyard and rapidly learning about viticulture and winemaking. The arc of our farmer and winemaker lives traversed research, workshops, hard work, and local scrutiny. We witnessed many a farmer driving by slowly scratching his head, probably thinking, "What is that fool doing to a perfectly good alfalfa field?" Actually, we had similar thoughts.
At first, we had grand expectations thinking we could grow wine grapes organically in upstate New York. Reality check - fungi pay no attention to good intentions. We experienced broken tractors and the inevitable "One tractor is not enough!" moments. We had steep learning curves for wine analysis and wine racking skills, which we reasoned to be even harder (That's another story). We discovered our new building being too small - you cannot store vineyard equipment and make wine commercially in the same space. We realized obsession with weather, not enough rain in July, and too much rain with back to back tropical storms that practically ruined our 2011 harvest.
Through the last five years though, there was also the excitement of veraison, the wonder of harvesting grapes by the ton, the joy of turning those grapes into wine that people enjoy. Sure, there were shared times questioning whether the insanity was truly temporary, but with each successful harvest, growing confidence. We are proud of our farm grown, produced and bottled wines. So now, with incredible support from family and friends, Victory View Vineyard is opening for business.